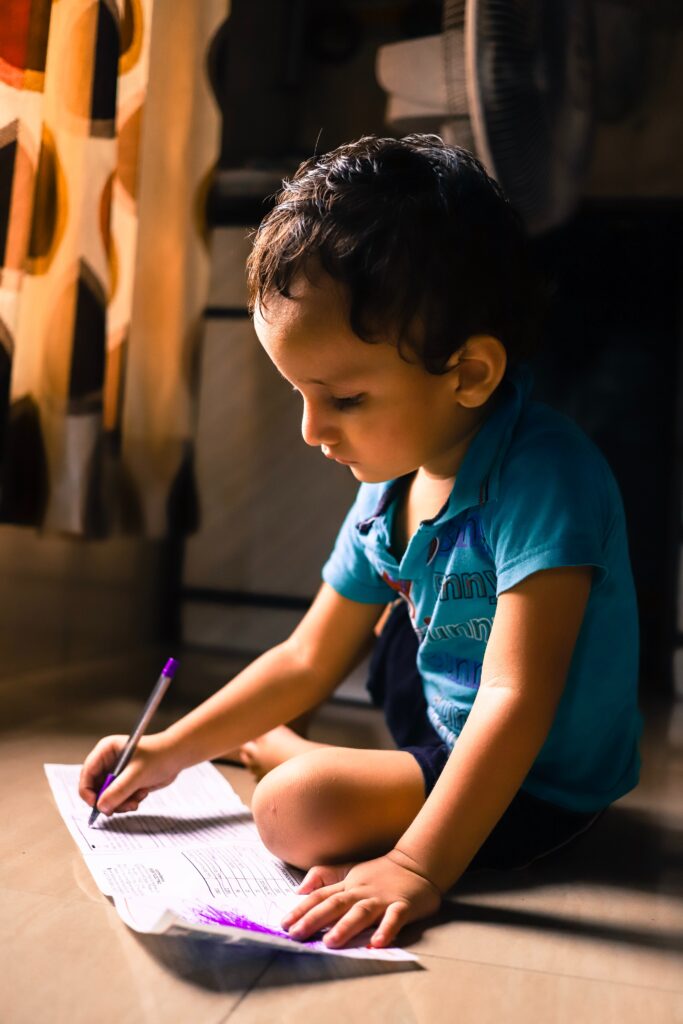 "Michelle go store. Horse fast!"
From this narrative could you respond to the child in a back and forth meaningful conversation… probably not! How many times have you done this for another adult to interpret what the child is talking about?!
"Oh yes, Michelle and I went to the grocery store today and she wanted to go on the 25 cent horse when we left, so I bought her one ride after we shopped for dinner. The ride moved way too fast for her to hold on, so I made her get off of it."
The child's two sentence narrative is not yet a clear and developed narrative. If you were told that the child was 24 months, you might not be as concerned, but would you be concerned if the child is 48 months?
You can guess that that language sample doesn't seem typical for a 48 month old with verbal speech. Speech pathologists use samples from children's speech to analyze language impairments and language delays. The complexity of the speech during a narrative can indicate the child's current status of organization of language through the use of speech samples. It is one piece of the puzzle that can give a good clues into what is going on in terms of speech and language processing and development.

In order to assess their language strengths and challenges a spoken sample is captured when a child tells or retells a story. From what is heard and spoken, speech pathologists classify their stage of narrative according to a one of six language stages developed by Applebee's (listed below for reference). We then can chartout the child's challenges to plan for meaningful, research backed and goal oriented speech & language therapy.

Sometimes parents ask me if their bilingual child has a language delay. Along with standardized testing, taking a language sample is also one of the components in the assessment to monitor language development in bilingual children too!

Model of Development for Narrative Skills Applebee, A. N. (1978):
Stage I: Heaps (2yrs)
Stage II: Sequences (2-3yrs)
Stage III Primitive Narratives (3-4yrs)
Unfocused Chains (4-4 ½ yrs)
Focused Chains (5yrs)
True Narrative
References
Applebee, A. N. (1978). The child's concept of story: Ages two to seventeen. Chicago: The University of Chicago Press.

Ebert, K. D., & Pham, G. (2017). Synthesizing Information From Language Samples and Standardized Tests in School-Age Bilingual Assessment. Language, speech, and hearing services in schools, 48(1), 42–55. doi:10.1044/2016_LSHSS-16-0007