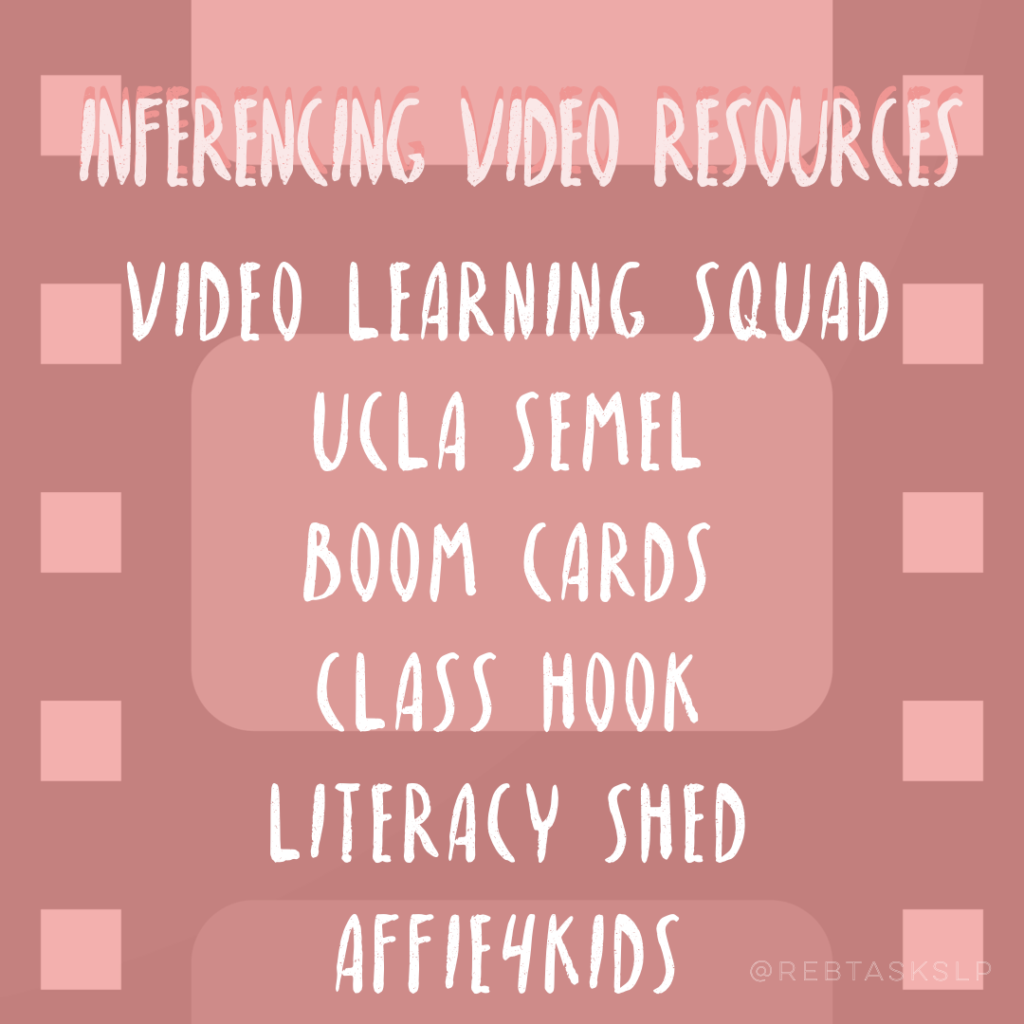 Inferencing through videos is a way to bring to life, social situations and experiences with characters and/or actors who solve problems and break down the "why" in others behaviors and actions. Inferencing is the way we pick up on certain non-verbal and verbal cues, based on our reasoning and previous knowledge of situations. Inferring is a very real and important social skill to understand and not always innate in nature. Often children who are diagnosed with pragmatic disorders, have difficulty with inference, so social and online learning videos help provide a safe space for understanding and practicing social inferencing. The videos are a great way to teach, learn language and social skills while in a therapeutic environment. Here are some of my favorite video resources that I use in speech teletherapy.
Inferencing Questions to ask during the videos
What do you think will happen next?
Where do you think they are going?
How are they going to __?
Why do you think __?
How do you think ____ feels ?
What probably caused ____?
What would you do in this situation?
Tell me the story of what happened.
Why did __?
How did ___ know ____?
What is ___ thinking?
A general rule of thumb for inferencing questions is that they usually begin with question words!